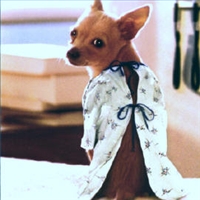 Surgery is usually the last resort in the treatment of your animal's illness and is a scary thought for many owners. But it doesn't have to be. At Westside Animal Hospital we provide complete surgical care for your loved ones. From soft-tissue surgeries such as spays and neuters to more complex procedures such as those in orthopedic surgery, we are equipped to meet your animal's surgical needs.
The experience of the surgeon and his staff are important in the care of your animal during any surgical procedure. Our resident veterinarian, Dr. Perez's professional interests include both soft tissue and orthopedic surgery and has more than 15 years of experience working in various animal hospitals and shelters across New York City. This includes the Fund For Animals and the Animal Medical Center of NY. He is an experienced veterinary clinician and surgeon and so you can be assured that he will take the measures needed for the best surgical care of your pet.
We also know that the periods before and after surgery are critical in the recovery of your pet. You can be assured that the staff at Westside Animal Hospital provides the utmost care the minute your animal enters the clinic before anesthesia is administered to when your pet is recovering after the procedure is done. During the surgery your pet's vital signs are monitored by a trained veterinary technician. Your pet is kept warm during the procedure by a heated surgical table, pillow and blanket. The comfort of your animal is one of the priorities of our staff while a surgery is being performed.
Before surgery is suggested, animals are first physically examined and a complete health-profile is done including complete blood work. Once the blood work is analyzed (along with other features of the pet such as its species, breed, body size and type), a decision about whether or not a pet is fit for surgery is made after talking through the medical options with the owner. If surgery is decided upon, a surgical appointment is made.
We do surgeries on Mondays, Tuesdays and Thursdays. You may drop off your animal at the clinic the morning of the scheduled procedure, and must make sure that your pet has been fasted for at least 12 hours before dropping your pet off. Once the procedure is done, our resident veterinarian or one of our veterinary technicians and/or assistants will call to update you on how the procedure went and when you may pick your pet up.