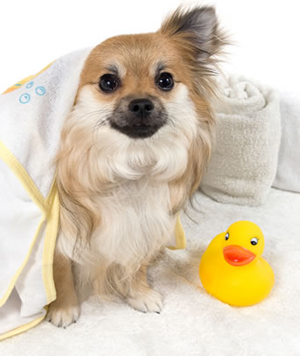 Does your dog or cat smell funky? Is the hair getting so long that it's shedding and covering all of your furniture? Do you just want to make your pet more handsome?
Then grooming may be the option you're looking for.
A trained, professional groomer is available at the Westside Animal Hospital on Fridays by appointment only. Note that all animals that come in for grooming appointments must be up-to-date with all annual shots (for Canines: DA2PP, Bordetella & Rabies; for Felines: FVRCP & Rabies).
Call us to make an appointment and get your pet on its way to looking and feeling better today!